Check Out the Latest Atlanta Foreclosures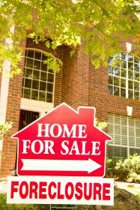 Search the FMLS and GAMLS with no registration required. Find foreclosed homes, pre-foreclosures, bank owned, government owned, short sales, HUD homes, REO property, auctions and more. While short sales are on the way to foreclosure, they are not technically foreclosures yet. They can be great investment opportunities as well. So, the searches below are looking for all of these categories.
Foreclosures are starting to come back and depending on how the pandemic plays out there may be more of them in the future. These have traditionally been a great investment opportunity. It makes sense to position yourselves to take advantage of this if it happens.
In the Atlanta market a lot of the agents who list foreclosures in the system, frequently do not include the field "foreclosure" in the listing. I think that the theory is that if people know that they are foreclosures they may make low offers. So, they are a little more difficult to find. The results of these searches will have great investment opportunities.
These searches will show you single family homes as well as townhomes, condos, lofts and multi family properties.
There are two listing services FMLS and GAMLS
Not all homes are listed in both.
To see all foreclosures check both listing services. Some will return zero results, keep checking back.
Foreclosures Sorted by City Located inside I285 Both FMLS and GAMLS
Search for Foreclosures by County
FMLS and GAMLS foreclosures, government owned, bank owned, pre-foreclosure and short sales listed by County. You will see some different listings, and some duplicate listings in the different listing services.
Atlanta Foreclosures sorted by City Outside the Perimeter (OTP)
Other Foreclosure Sources
Find the ones that MIGHT not be listed
Some of the government sites are actually more reliable in finding actual foreclosures. We have had a great deal of experience helping people navigate these purchases and most require that you have an agent on your side of the transaction, so if you find something on one of these sites, let us know here and we will be happy to show you the house and help you with the paperwork required by each Seller.
Fannie Mae foreclosures are all listed on this website. They are typically listed in the MLS as well but the official Fannie Mae website is up to the minute. So new listings can be found here first or coming soon, and property that was under contract and fell through and is back on the market will frequently show up on this site days before it is back in the MLS as active. The Official Fannie Mae website
HUD has a similar website that is up to the minute and the only real accurate way to find HUD homes or bid on them. We are registered HUD agents and will be happy to help you through the rules and regulations for purchasing a HUD home, and taking advantage of their programs to help buyers. The Official HUD Website
Freddie Mac also has a website for it's foreclosures and again has current info that is often days ahead of the MLS or Zillow. It is similar to the others mentioned and can be found here; The Official Freddie Mac Website
VA properties are also listed by local agents through local MLS. VA acquired property is also listed for sale by Vendor Resource Management, and click here to see the Official website of VA Acquired Propertes
Foreclosures are getting harder and harder to find, but we're here to help you in your search. If you are in the market for a short sale, foreclosed or REO property, please contact us to get the latest list. Though we display the most recent foreclosures listed in our MLS, not all properties make it into the multiple listing services. They sell too quickly!
To be in the know when it comes to foreclosures, you need a licensed real estate agent working for you on the inside. We'd love to help you keep track of the latest opportunities in Metro Atlanta. If you want to view properties today, please don't wait for an email reply, call or text us at 404-229-7848f or the fastest service.